Introduction:
These bible verses, among many others, provide a basic foundation for the Christian faith to be lived out. With the help of the Holy Spirit, a knowledge and reflection of these verses can positively impact the daily lifestyle of a person in terms of attitudes and behaviour and cause a transformation within. They can also strengthen one's personal prayer life and lead to a deeper encounter with Jesus at the Holy Mass and aid in a deeper reflection on the mysteries of the Rosary. These verses are also very beneficial for the sharing of faith with others and for being an authentic witness to Jesus, which is a call for EVERY Catholic.
The verses are taken from the New Revised Standard Version (NRSV) of the Bible, unless otherwise mentioned. This was initially compiled as a small booklet, which was distributed free in several Catholic churches and book stores in Bangalore, Mumbai, Chennai and Goa.
* Indicates that the words are spoken by Jesus.
These 40 verses have been divided into 7 sections. Each section provides a theme for reflection which then flows into the topic of the next section. These are:
God's Love
Sin and Repentance
Surrender
The Holy Spirit
Awareness of Satan
Personal Prayer
Eternal Life
A. God's Love
An experience of the unconditional love of God on a personal basis is in some way, the beginning of the spiritual journey. Receiving this love with open hearts and responding to the divine graces helps us to move forward in an intimate friendship with God and enables a more sincere and deeper love for neighbour.
1. For God so loved the world that He gave His only Son, so that everyone who believes in Him may not perish but may have eternal life. – Jn 3:16 *
2. For surely I know the plans I have for you, says the Lord, plans for your welfare and not for harm, to give you a future with hope. Then when you call upon me, and come and pray to me, I will hear you. When you search for me, you will find me; if you seek me with all your heart. – Jer 29:11-13
3. You did not choose me but I chose you. And I appointed you to go and bear fruit, fruit that will last. – Jn 15:16 *
4. Can a woman forget her nursing child, or show no compassion for the child of her womb? Even these may forget, yet I will not forget you. See, I have inscribed you on the palms of my hands. Your walls are continually before me. – Isa 49:15-16
5. You are a chosen race, a royal priesthood, a holy nation, God's own people, in order that you may proclaim the mighty acts of him who called you out of darkness into his marvellous light. – 1Pet 2:9
B. Sin and Repentance
Repentance and ongoing inner transformation are at the heart of the Christian faith and without either of these, an empowering and joyful spiritual life will be absent.
6. The wages of sin is death, but the free gift of God is eternal life in Christ Jesus our Lord. – Rom 6:23

7. Since all have sinned and fall short of the glory of God, they are now justified by his grace as a gift, through the redemption that is in Christ Jesus. – Rom 3:23-24

8. He was wounded for our transgressions, crushed for our iniquities; upon him was the punishment that made us whole, and by his bruises we are healed. – Isa 53:5

9. Have mercy on me, O God, according to your steadfast love; according to your abundant mercy blot out my transgressions. Wash me thoroughly from my iniquity, and cleanse me from my sin – Ps 51:1-2

10. The time is fulfilled, and the kingdom of God has come near. Repent, and believe in the good news. – Mk 1:15 *

11. I know your works; you are neither cold nor hot. I wish that you were either cold or hot. So, because you are lukewarm, and neither cold nor hot, I am about to spit you out of my mouth. – Rev 3:15-16 *
REPENTANCE is a MUST for one to be in communion with God. Jesus tells us to either 'repent or perish' (Lk 13:5). No amount of good and charitable work, giving to the poor, ministry or service of any kind can take the place of personal repentance. (Joel 2:13, Ps 51:16-17).
Giving our hearts to the Lord and desiring to have an inner transformation (metanoia) in our lives is a core aspect of being a Christian disciple. A 'cleansing' and 'returning' to God in a pro-active manner cannot be skipped out if one has to experience the closeness and the love of God (Jam 4:8) and in turn, receive salvation.
C.
Surrender
Desiring God's Will and yielding to His plans are what enables further spiritual growth. Letting go of our own plans and desires, and walking in obedience to Jesus is what really matters.
12. Listen! I am standing at the door, knocking. If you hear my voice and open the door, I will come in to you and eat with you, and you with me. – Rev 3:20 *

13. Not everyone who says to me, "Lord, Lord." will enter the Kingdom of heaven, but only the one who does the will of my Father in heaven. – Matt 7:21 *

14. Hear, O Israel, the Lord our God, the Lord is one. You shall love the Lord your God with all your heart, and with all your soul, and with all your mind, and with all your strength … You shall love your neighbour as yourself. – Mk 12:29-31 *

15. Enter through the narrow gate; for the gate is wide and the road is easy that leads to destruction, and there are many who take it. For the gate is narrow and the road is hard that leads to life, and there are few who find it. – Matt 7:13-14 *

16. Whoever does not take up the cross and follow me is not worthy of me. Those who find their life will lose it, and those who lose their life for my sake will find it. – Matt 10:38-39 *

17. Trust in the Lord with all your heart, and do not rely on your own insight. In all your ways acknowledge him, and he will make straight your paths. – Prov 3:5-6
True surrender is immersing oneself completely into the hands of God without any selfish motives, and allowing Him to be in control of each and every situation of life.
The prayer of Jesus in Matt 26:39 is "Lord, not what I want but what you want".
D. Holy Spirit
The promise of the Heavenly Father is fulfilled in the Holy Spirit being given to us to lead and guide us into God's plan for our lives (Jn 16:13). We need to be attentive to the leading and promptings of the Holy Spirit. This is how Jesus touches our lives and speaks to each of us today.
18. The fruit of the Spirit is love, joy, peace, patience, kindness, generosity, faithfulness, gentleness and self-control. – Gal 5:22
19. God's love has been poured into our hearts through the Holy Spirit that has been given to us. – Rom 5:5
20. You will receive power when the Holy Spirit has come upon you; and you will be my witnesses in Jerusalem, in all Judea and Samaria, and to the ends of the earth. – Acts 1:8 *
21. And he said to them, "Go into all the world and proclaim the good news to the whole creation." – Mk 16:15 *
22. If you live according to the flesh, you will die; but if by the Spirit you put to death the deeds of the body, you will live. For all who are led by the Spirit of God are children of God. – Rom 8:13-14
23. Do you not know that your body is a temple of the Holy Spirit within you, which you have from God, and that you are not your own? – 1 Cor 6:19
24. It is the spirit that gives life; the flesh is useless. The words that I have spoken to you are spirit and life. – Jn 6:63 *
E. Awareness of satan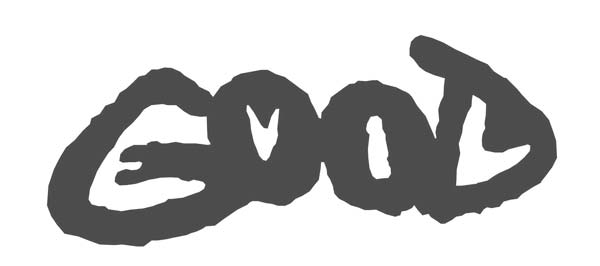 Pope Francis said that the life of every Christian is a constant battle against evil, just as Jesus during his life, had to struggle against the devil and his many temptations. His warning was that whoever wants to follow Jesus must be aware of this reality. "The devil is here, even in the 21st century. We mustn't be naive, right? We must learn from the gospel how to fight against Satan."
25. The thief comes only to steal and kill and destroy. I came that they may have life, and have it abundantly. – Jn 10:10 *
26. Put on the whole armor of God, so that you may be able to stand against the wiles of the devil. – Eph 6:11
27. Satan disguises himself as an angel of light. – 2 Cor 11:14
28. Discipline yourselves, keep alert. Like a roaring lion, your adversary the devil prowls around, looking for someone to devour. – 1Pet 5:8-9
F. Personal Prayer
By connecting to Jesus in prayer, we can be like the fruit-bearing branches which receive strength and nourishment from the main trunk of a tree. The reverse is also applicable. Without regular and sincere personal prayer in our daily schedule, the connection to God is cut off and true Christian discipleship will cease to exist.
29. Abide in me as I abide in you. Just as the branch cannot bear fruit by itself unless it abides in the vine, neither can you unless you abide in me. I am the vine, you are the branches. Those who abide in me and I in them bear much fruit, because apart from me you can do nothing. – Jn 15:4-5 *
30. Call to me and I will answer you, and will tell you great and hidden things that you have not known. – Jer 33:3
31. If my people who are called by my name humble themselves, pray, seek my face, and turn from their wicked ways, then I will hear from Heaven, and will forgive their sin and heal their land. – 2Chr 7:14
32. Rejoice always. Pray without ceasing. Give thanks in all circumstances; for this is the will of God in Christ Jesus for you. – 1Thess 5:16-18
33. I am the light of the world. Whoever follows me will never walk in darkness but will have the light of life. – Jn 8:12 *
G. Eternal Life
We can never really say how long more we will be alive. This life on earth is fast moving and temporary. The real purpose of our creation and existence is to be with God forever in Heaven. This is what Jesus offers us and has achieved for us through His Cross and Resurrection. Our acceptance of this truth and obedience to God is required.
34. For what does it profit a man to gain the whole world, and forfeit his soul? – Mk 8:36 (NASB) *
35. There is salvation in no one else (but Jesus), for there is no other name under heaven given among mortals by which we must be saved. – Acts 4:12
36. In my Father's house, there are many dwelling places. If it were not so, would I have told you that I go to prepare a place for you? And if I go and prepare a place for you, I will come again and take you to myself, so that where I am, there you may be also. – Jn 14:2-3*
37. Do not work for the food that perishes, but for the food that endures for eternal life, which the Son of Man will give you. – Jn 6:27 *
38. The world and its desire are passing away, but those who do the will of God live forever. – 1Jn 2:17
39. Whoever believes in the Son has eternal life; whoever disobeys the Son will not see life, but must endure God's wrath. – Jn 3:36 *
40. I am the Way, the Truth and the Life. No one comes to the Father except through me. – Jn 14:6 *
PRAYER
Jesus, give me your Holy Spirit and help me draw closer to you through the Word of God. I ask for grace, wisdom and understanding. Help me O Lord, to seek you earnestly, to know you more and to love you more. May Your Word be a lamp unto my feet and a light unto my path. (Psalm 119:105), Amen.
Conclusion
These 40 bible verses are just a few of many more verses which are very important for EVERY Catholic to be aware of.
These can be a good starting point and can be instrumental in creating a thirst within each of us for a deeper & personal experience of God's Word.
It is certain that Jesus wants to speak to each of us through the Word of God. He cannot do this if our bibles are not opened and not read regularly. For us to be in a state to listen to His voice, the reading has to be accompanied by a sincere, prayerful attitude and an open heart.
Jesus reveals more and more of Himself personally to each of us through the written Word in the Bible, if we allow for this to happen.
"Ignorance of Scripture is ignorance of Christ."

St. Jerome
Jesus said, "One does not live by bread alone, but by every word that comes from the mouth of God."

Matt 4: 4
The Word of God is living and active, sharper than any two edged sword, piercing until it divides soul from spirit, joints from marrow. It is able to judge the thoughts and intentions of the heart.

Hebrews 4:12